Pre-stressed Concrete Pole Production Line
Product Name:

Pre-stressed Concrete Pole Production Line

Model: electrical pole , electrical concrete pole
Contact Us

Product Details
Pre-stressed Concrete Pole Production Line

We are the professional manufacturer of concrete pole equipment and have engaged in this field for many years.We own the abundant production experience and the advanced technology.
Our customers are from many countries such as Japan, Iran, Turkey, Afghanistan, Malaysia, Bangladesh and so on.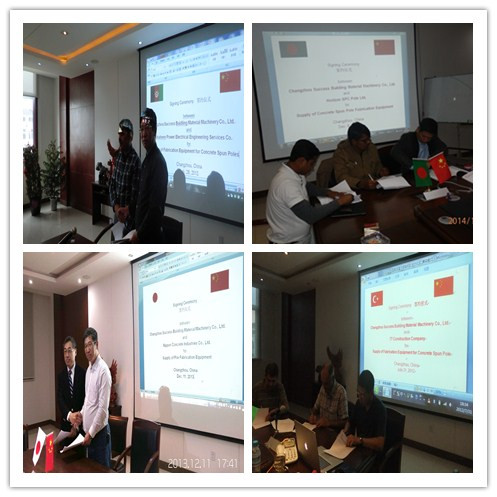 1.Concrete Batching (raw materials: Cement, sand, gravel, water, additive )
2.Steel Bar Straightening and Cutting (Steel Cutting Machine )
3.Steel Bar Heading (Heading Machine)
4.Placement of Reinforcement Cage into Mould
5.Mould Combination
6.Tensioning (Tensioning Machine)
7.Spinning (Spinning Machine)
8.Steam Curing
9.Demoulding
10.Finished Product Storage and Curing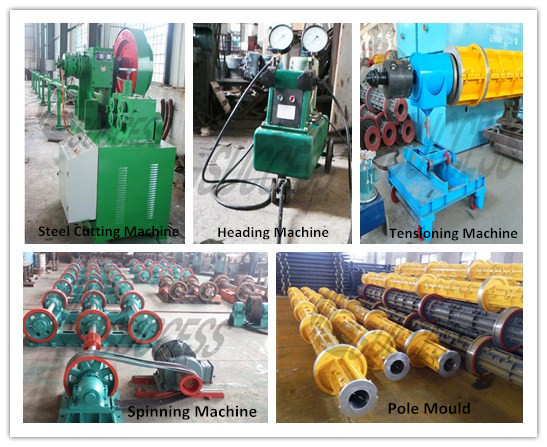 1. Economize steel in a large amount about 30%~70% (employing cold drawn steel wire can save 30%~60%; employing high stress steel wire can save 40%~69%).
2. Reduce the cost (using cold drawn steel wire can reduce 25%~40%; using high stress steel wire can reduce 12%~21%).
3. Crack resistance can increase about 3~5 times.
4. Rigidity increases 1~3 times.
5. Good durability can delay the existence and expansion of cracks.
6. Protect the environment on which human beings depend on for existence and reduce the deforestation compared with wooden poles.